======== About This Season. ========
Summer is expected to really heat up; or for some like it has been for me the only cracking things are really the hot dogs in the grill. Hay here's an idea. How about making a platter of different authentic hot dogs styles from around the country Like Chicago dogs, California dogs, Texas dogs and ofcoures the New York style hot dog. If you know any other styles of hot dogs include too in your platter. Stick a tooth pick with little flag saying which type of hot dog it is. I think that will be amazingly fun for your next picnic, get together or Barbeque.
More about this season call Summer: At this point, though for may the hottest days of the year, it's also the dying down of summer vacation for the kids. Some students already start their school year at this time. So it's time to think about Back to School and all it's informative stuff you have to deal with to start off the school year right! Two articles that have been helpful and have some great uniqueness in school supplies, and stuff for kids to learn can be found at our 'Unique Gifts Backpacks' page & 'Unique Gifts for Kids' page.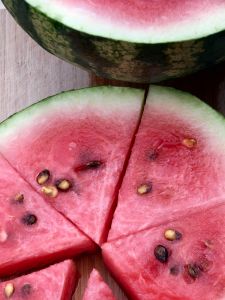 Lastly Labor Day (the unofficial last day of summer) is were the fun will dye down. And yes til September 22nd we will still have the warmer day but, why not make the day before and at labor day be extra fun, live it up! Do it for yourself if you are by yourself, have fun with friends.
In certain parts of the country it's always summer like weather. Nevertheless the next seasons activities are at hand & we must prepare for them with something unexpected and unique. Totally personalized for your holidays & special occasions.
======== The Holidays Coming Up. ========
No particular holiday's in the month of August but there are off beat holiday some people celebrate like:
Sister day – Aug. 3rd. a time to show your appreciation for that special family relationship.
Thrift Shop Day – Aug. 17th. Still apply after all these years after general discount stores replace this old stand by. To save you money!
And Burger Day – Aug. 27th. Started by Londoners who revel in the new tastes, old classics and even acquired tastes (doubtless horrors) of London vendors. Now celebrated around the world why not try a new burger venue, flavor or style in your city?
As I said, no well known holiday's in August but you can give some great unique gifts. A cookbook with specialized spices to use in the recipes. Or arrange your own gift bag (or basket) with a favorite cookbook and collect the spices used in the recipes to make a really resourceful gift. For more really unique day's of the year to inspire unique gifts go to www.DaysOfTheYear.com.
======== Special Occasions ========
Special Occasions for the Season
For Summer Birthdays obviously consider what the birthday boy or girl want. Do you know them very well? If you know them well they would love a unique gift. Most gifts I get are small tokens that are special and reminds them of the birthday boy or girl. Unique gifts for birthday are really fun when they are personalized: A favorite cookie dough made fresh by 1-800-bakery.com would make a great unique gift. Summer Weddings can take place in a historic unknown place in Manhattan. A view underneath the Brooklyn Bridge;
Oh but we are taking about giving unique gifts for summer weddings: If a gift for a couple who is having a more traditional wedding... home made his and hers leather gifts?
Wedding Gift for wellness: A Brita Water bottle set of two for the couple, Nike fuel bands, fitness towels,jump roap with peppermint oil to relive stress and headaches. Summer Anniversaries
Special Occasions on Holidays...
Are great was to give the unique gift! Yeah in August there are no Federal Holidays, but in some places there are holidays celebrated in the month of August. If you are speaking of August offering food as a unique gift is a common way of celebrating. A unique dish, or even incorporating a unique food as part of a summer game is a great unique gift.
Unique Gifts for Special occasions in August could be seasonal themed or something fun. A gift to give oneself would be a time at the movies. Eat your meal while you watch the movie in dine-in theaters that had become very popular with one and all. AMC are one of the companies that offer first class dining while you watch your movie.
For more information visit dinein.amctheatres.com/locations for the nearest dine-in theater near you. You can also look up under movie theater restaurants; many are single movie theater franchises that have specialized themes and worth the trip for a truly unique experience. This can also be for family outings as well as happy oasis of respite.
Special Occasion Themes
As I said. The unique gift doesn't have to be about summer obviously. I could be about anything at all. Just as long as you know it would be beneficial to the giftee. I was thinking about... Is the gift wrapping the focus of the theme? Or the gift it self? Maybe both? Obviously one needs to know what it is for. A girl and boy? A tween. A teenage. And if giving to kids maybe one would ask the parent(s) in advance whether the unique gift is appropriate. And if an adult is it right for the man or woman.
What unique gifts to give? For August? Food offering are great. Or if not sure money in a unique envelope or 3D card. Hay origami swans made of dollar bills inside a small jar. Very creative. It has a meaning... Maybe with a message that says "Money will fly away but experiences last forever."
Gifts from authentic places like candy from Coney Island, and other authentic things from famous places all over the US can be ordered online and sent to your door. One is the NYC Store – http://a856-citystore.nyc.gov/. These are examples and it should give you ideas of what to give in the hot dog days of summer. Unique Gifts for Others. The most important thing and I cannot emphasize enough. Make sure the gift is something you know they will enjoy! There's nothing worst (and it's common) than gifts that you think is funny but never considers whether giftee likes it! That what bad sweaters for Christmas gifts are made of. You know what I mean. And if too complicated, and you have REALLY creative tastes, try the gift card, certificates, or coupons.
Unique Gifts for Yourself. Hay, finally the pressures off. You need something for yourself of course. At this juncture you're thinking 'I want a unique gift!'. If adventurous: a unique trip. A need to relax? How about a restaurant and spa; yeah they do exist. And they have different themes too like Russian Turkish bath & restaurant, Asian spa & restaurant. Relaxation plus, to top off a good meal to complement the experience.
Or a unique twist on something you like to do. Something new to collect for your collection or hobby. The rule is to keep it unique.
========= Conclusion =========
I don't know about you but Unique Gifts for August can be tricky. But what helps are ideas about for example celebrated holidays in certain towns like Burger Day, or Thrift Shop Day.
August 2014 don't have to be a bummy time of summer. It's great to have something to celebrate, hay make up your own day to celebrate. The gift is the unexpected and or personalized that's the rule here.
Our Unique gifts directory, (which is growing) has a great search for unique gifts from wherever you are. The search is specialized to find unique gifts in your geographic area. For that unique gift information visit www.geris-specialty-unique-gift-ideas.com/uniquegiftshops.html
Stay informed for September's e zine for unique gifts for all seasons holidays and special occasions. We will do our best to present all types of unique gifts and great unique gift ideas.
Visit our latest articles at our Unique Gifts Blog
And, though it ain't much, but still growing (hay, we're very selective on our unique gifts!) Our Online Store. More to be explained in the latest news section below.
========= News... =========
We are a website 6 years in the making. Making sure we are caught up with present trends, weeding out fads, unless they are note worthy fads and more we've complied according what people are searing for.
We search far and wide to find (preferably) the perfect unique gift for whatever subjects we are writing about.
To do this we put the site live from the very start and one article at a time see what the people want. Risky yes, but it's best to find out 'what do the people want when it comes to unique gifts and unique gift ideas?' And happily it had turn into the blossoming and holistic vision where I hope visitors can find the best of what they want.
The Goal is to complete this vision. So if you would like to help tell people about the webs first unique gifts information site! If you have any questions feel free to email us .
-----------------------------------------------------------------------
Written By Stephanie Thomas
Owner
Geri's Specialty Gifts Inc.
www.geris-specialty-unique-gift-ideas.com
© copyright 2014
Geri's Specialty Gifts Inc.
112 Sherman Avenue #7
New York, N.Y. 10034