Whimsical Golf Covers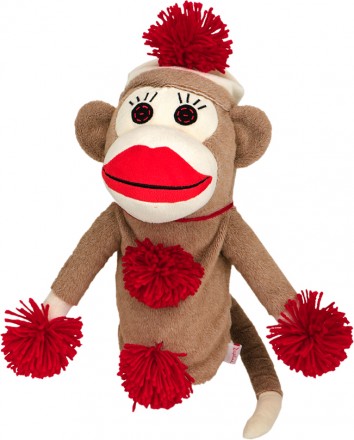 These whimsical golf covers are made by "the original golf headcover company" Daphne's headcovers. I thought, these golf covers would go well. To tell you the truth I thought they are hand puppets to me. Cute and cuddly, I found they are adored by adults too. Then I found out that golf covers like these are not so far fetch after all.
Yeah. Many people have heard of golf covers that are unique. If you are a real dedicated golf fan, then you've have seen some major PGA and LPGA superstars who have golf covers as their favorite animals and characters. You probably seen them brightly colored and some endorsed with their team logo. So, I thought, when I see grown ups carrying these golf covers its obviously a definite all around unique golf gift idea.
I thought they were great but was worried their was too limited in selection. So what convinced me to pick golf head covers at first sight? I also thought; I've never seen animal character golf covers before. And I think, ok they are unique, therefore a great find for unique gifts. And the good news is they did had a wider product selection so I picked some really nice ones. These are cute. I also like the colors too.
Ok that's all I have to say about at this time!!! Simply telling more would take too long!!! I'm rally excited about these. So check them out and see for yourself. What inspires me is the color yellow. Still thinking of yellow, I'm thinking of spring. How about golf lessons as a gift, and part of the gift is a unique golf headcover.
Whimsical golf covers are a great unique golf gift idea for anybody for the Kid and the kid at heart to share the enthusiasm of the sport.
Home Page

>
Geris Online Store
> unique golf covers
---
Below are some great headcovers from Daphne's hall of fame,the favorites of PGA and LPGA;  Best Sellers which are a really great selection specially picked; Special headcovers as well as other great headcovers that say unique.
---
Sock Monkeys - PGA's Best - LPGA's Best - Best Sellers
Special Headcovers - Other Great Headcovers
---
Sock Monkeys

Monkey Made Of Sockies Boy

Retail Price: $29.95
---
The Original Sockie Monkey

Retail Price: $29.95
---
Girl Monkey Made of Sockies

Retail Price: $29.95
---
Boy Monkey Made of Sockies

Retail Price: $29.95
---
---
PGA's Best

Lion Golf Headcover

Retail Price: $29.95 
---
Labrador Retriever Headcovers

Retail Price: $29.95
---
Koala Golf Headcover

Retail Price: $29.95
---
Zebra Golf Headcover

Retail Price: $29.95
---
Tiger Golf Headcovers

Retail Price: $29.95
---
LPGA's Best

Weimaraner Golf Headcover

Retail Price: $29.95
---
Best Sellers

Sunflower Headcover

Retail Price: $29.95
---
Alligator Headcover

Retail Price: $29.95
---
Shark Headcover

Retail Price: $29.95
---
Shih Tzu Headcover

Retail Price: $29.95
---
Scottish Terrier Headcover

Retail Price: $29.95
---
Black Lab Headcover

Retail Price: $29.95
---
Jack Russell Terrier Headcover

Retail Price: $29.95
---
Siberian Husky Headcover

Retail Price: $29.95
---
Golden Retriever Headcover

Retail Price: $29.95
---
Calico Pink Cat Headcover

Retail Price: $29.95
---
Calico Brown Cat Headcover

Retail Price: $29.95
---
Special Headcovers

Chicken golf Headcover that lays a golf ball

Retail Price: $29.95
---
Other Great Headcovers

Pink Poodle golf headcover

Retail Price:$29.95
---
Home Page

>
Geris Online Store
> unique golf covers
---