Unique Gifts: What's New In 2014?

What's happening in: - Birthdays - Weddings - Anniversaries - this Season.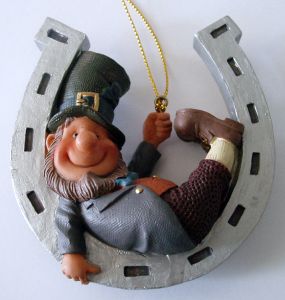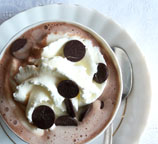 Welcome to the first Unique Gifts information website on the net Geris-Specialty-Unique-Gift-Ideas.com. What are we about? Information about gifts and gift ideas for the seasons, holidays and special occasions. Personalized, unexpected gifts for the fall, winter, summer & spring months. Special days celebrated throughout the year; holiday theme inspired gifts for men, women, children, Moms, Dads, Sisters, Brothers, Grandparents, aunts, uncles, cousins, friends, neighbors, colleagues, and more.
We also have informative articles for unique gifter's & recipients alike on a variety of unique gift oriented topics and subjects. They are focused on what's popular and what's not popular when it comes to uncommon gifts. We will be focusing on subjects of the unique about gifts for your pet, the home, finding those uncommon gifts shops in your geographic area and more. See our latest highlights from our blog with fun & imaginative gift finds with what's trendy and 'it' for the moment.
These and all other gifts & ideas found you can also soon purchase at our online store. Exclusively made for Geri's Specialty Gifts. Imaginative, creative whimsical gifts is what our line of unexpected gifts especially made for us. Presently at our store are handpicked gifts from GREAT outlets which are unique yet esthetically pleasing to give to others and receive for yourself.
What's season, holiday & occasions are coming up now?

The last few weeks of winter are going to be a doozy!. March Already where did the winter go! Well preparations for spring is underway. St. Patrick's day is coming up. Not to mention in the month of March: Mardi Gras and Day light savings time. So two days are party days and one day is to get one less hour of sleep. Hay, two out of three ain't bad. For some St. Patrick's is going to take a slower tone than years before, being with young families and friends people will think of the religious aspect of the holiday and about the life of the patron saint of Ireland. Some people may be looking for traditional type unique gifts.
I found this one to be a special one if you want traditional and yet unique.
More to see on other unique items for St. Pat's day soon. St. Patrick's day the most popular day on the month March. Spring is around the corner and worth the look for other unique gifts you need. I'm thinking of the unique gift ideas to celebrate Daylight saving time. Don't forget Mardi Gras. Great opportunity here for cultural gifts. That will be fun. As well as the birthday gifts in the month of March.
Get the fun "everyone is Irish" on St. Pat's by visiting out unique St. Patrick's day gifts page at pinterest. And of course spring and Easter will be there before you know it. And everyone is looking for unique gardening ideas since last month so if you go at it now you wont be too late. Before this spring new articles will come up on unique trellis and unique trellis for the home. I cant wait to see the warm sun shine and the joy of spring articles.
Look for more updates at our blog.
Weddings are always in of course. Visit the Unique Wedding Gifts board at Pinterest.com.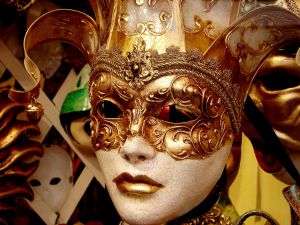 Whether you are a guest or family member thinking of what to give on the wedding day, bride & groom looking for wedding gift ideas for guests, or a wedding planner who want something new these are ideas based on what is the unexpected and the personalized.
The Fall season and holidays like Halloween or Thanksgiving are one of the special days of the fall people have anniversaries of events that change their lives. You can give uncommon presents and your unique ideas to commemorate the day.
Oh, and don't forget about the birthday. Many people especially kids love to have extra presents or extra candy and treats if a birthday lands on fall holidays. Choosing a present they'll like could be something simple as what's their favorite thing to do right now?
When giving gifts we want to give the right gift for the right person.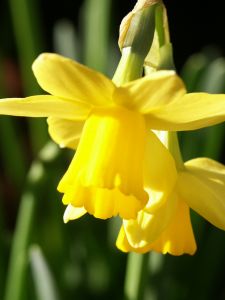 When giving gifts we want to give the right gift for the right person. If we are curious about the type of person & what to give consider this first. What type of person is he or she? This is a gift that's unique so you want something that will please the recipient. It could be unexpected or something personalized.
Will it be a wonderful addition to their home? You more and likely know the person. Is the gift something to be proudly displayed or put in the attic? A gift to keep or re-gifted later? Remember it's not about what you think would be nice but what the recipient would like. Which also begs the question do you know who you are giving your gift to? If you don't know this person ask the person directly or ask around for some suggestions. What are his or her hobbies? What dose him or her like? Is it something that complements who they are?
As the first Unique Gifts Information web site creating an interactive community of excited people who plan to give and get the best individual gift items and creating events which expresses their own happiness with the unexpected and personalized which is unique gifts.
---
Don't give them ordinary birthday gifts, give then extraordinary unique birthday gifts.
So what makes great wedding gifts for guests? Style? Color? Fashion? On theme, or off theme? This article helps you make the right decisions for your wedding day.
Let your Unique Anniversary Gifts say they are Special to you.
Geri's Unique Gifts Blog welcomes you with up to date new Unique Gifts, Current events, holidays and exciting activities all year round!
Need unique gift ideas? Find out Ideas on types of unique gifts to give to your loved ones, friends, and colleagues...
Unique Holiday gift Ideas. My favorite subject when seasons change & events happen I got to be there, naturally with an appropriate gift of course...
Hopefully in the future this page will also feature an engine which will locate unique gift shops in your geographic area.
Unique cat gifts ideas for the cat lover and your feline.
Instead of the ordinary give the unique gifts for dog lovers something new and fresh.
Unique home decor that fits your style and budget. Contemporary decor and traditional furnishings. Make unique impressions of your home.
How to pick the unique gardening gifts that fit their style, personality and your budget.
Unique baby gifts that they will appreciate... For the mother to be and for the blessed arrival!
Take everyday kids gifts, add the word unique, & you get Unique Gifts for Kids!
The unique Christmas gifts this season don't have to be wacky or freaky. They can be beautiful and within your budget.
Cheap Unique Gift ideas that you can use, and sometimes look pricier than the original!
Geri's Specialty Gifts. The Gift Items relating to Articles from our web site. Geris Online Store is worth the wait and is the new intuitive "want to buy" place.
About Geri's Specialty Gifts. A Family owned artistic enterprise centered on bringing the best Unique Gifts.
specialweddingpoems.com have great poems to express your love on your wedding day.
I love Dusty Oak Ornaments. These spectacular holiday ornaments are made with love and you can order them today. Also featured hand made ornaments and other great items of luxury.
Subscribe to our E-zine. Geri's Article Series.