Welcome to Geri's Specialty Gifts.
"Everyone wants the Gift they Search For!"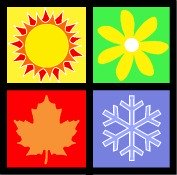 Yeah! That's True. And we did it again... Here, in Geri's Specialty Gifts, if you have in mind & love what you read in our articles now you can have the gifts that inspire them. Only gifts & gift items relating to articles at Geris-Specialty-Unique-Gift-Ideas.com is an awesome way to have what you have in mind & what you are looking for.
Our business reflects the enthusiasm of unique gifts for all Seasons, Holidays & Special Occasions. I will do my best to keep the high standard of great article related unique gifts posted here. As the seasons change a kaleidoscope of wonderful seasonal unique gifts from thing of beauty to practical use. Celebrating holidays throughout the year with unique gifts of wonderful appealing themes. Finally gifts for special occasions like birthdays, weddings, anniversaries and more, that give out that especially wonderful feeling. 
---
Gifts from articles in alphabetical order
Try Our Shopping Engine for Quick Buys and Offers!

---
What's for this Month @ Geri's Specialty Gifts.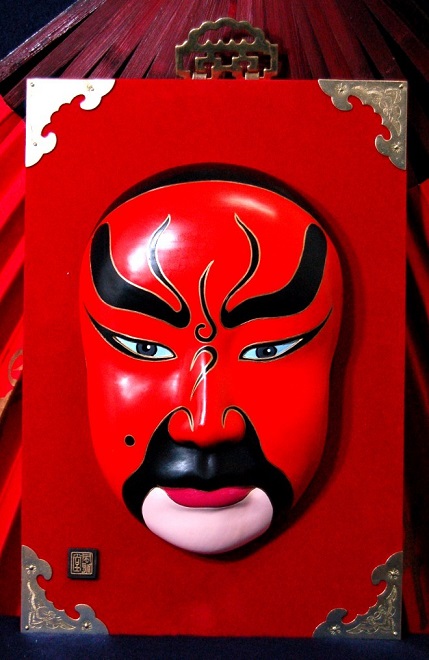 This Months Special @ Geri's Specialty Gifts:
Large Chinese Opera Mask _Kuangyin
In ancient China, Zhao Kuangyin was the first emperor of the Song Dynasty. There had been five boys in his family and he'd been the second eldest. The eldest and youngest brother had both died.
Since Zhao's mother, the empress dowager, wanted all her sons to be emperors, she told Zhao Kuangyin that when he died, he must pass the throne to his brother.
After Zhao Kuangyin died, the third son became emperor. This beautiful hand painted porcelain mask measures overall about 12.5 inches Tall X 8.5 inches Wide and comes beautifully boxed.
Retail Price: $64.95
---
Read the Articles: Unique Gifts Home › The Everyone wants the Gift they Search For
---
And remember... Give gifts that they will like, remember and appreciate. And don't worry they don't have to be expensive. We have a section on cheapgift ideas. They wont look cheap neither and no one has to know the price but you.
Geris Online Store will be updating the homepage often especially when the seasons change. I love when the seasons change and the holidays that bring. In winter, an opportunity to remember Presidents Day and Martin Luther Kings Birthday. The booming Chinese New Year and it's red & gold.

To say I Love You in
Valentines Day
. The time of the year everybody is Irish on St. Patrick's Day. And with spring comes Mother's Day & Fathers Day, and Graduation the last days of school.
The 4th of July where we are all especially proud to be an American where I'm at in NYC! The "hot dog" days of summer! Fall and the bountiful harvest and Halloween with it's scary stories. Election Day, and I believe all should be involved our freedom depends on it!
And to be thankful on Thanksgiving and helping those less fortunate. And in December where you have the festival of lights of Hanukkah, the scared nights of Christmas, The community celebrations of Kwanzaa and the New Years celebration.
Occasions like birthdays on Christmas Day, Valentine weddings, and 4th of July anniversaries give it a special yet unique meaning. If you are blessed to have an opportunity this year to attend any or other special events as these why not make your gift memorable!
There is always a need for unique ideas. Many have the same theme like birthday party with birthday presents and that's ok if that is what birthday girl or boy wanted.
As you will soon realize it's all about the person receiving the gift and whether they are happy with it.
Lastly be creative with the gifts theme; put a spin on it! Make the birthday boy/girl very happy, and at the same time let your unique gifts be different from other gifts with the same theme.
Ultimately Our store goal is to present gift ideas that are thoughtful, intuitive, and creative. Guiding you on how to give a gift that the person will love. Geri's Specialty Gifts is the first!
Here in this site you have resources needed to give that special gift to any person; Search our directory for great features. so look around! More Geris Online Store selections very soon. Contact Us if you have any questions or comments too.
Actually It's HERE! As of 11/25/2012 not going the traditional routs of online gift stores. And I'm determined to find out what visitors want in unique gifts, Geri's Specialty Gifts & gift finding on & off-line.
---
Home - Unique Gifts Blog - Gift Ideas - Fun Celebrations - Shops - Birthdays - Weddings - Anniversary - Cats - Dogs - Home Decor - Garden Gifts - Baby Gifts - Gifts for Kids - Christmas - $-Savers - Geri's Specialty Gifts  -  About Us
---