Oct 31, 2014
HALLOWEEN! HALLOWEEN!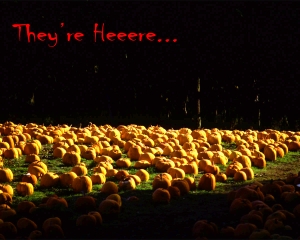 And my I say it again: 'Yay, It's Halloween!'
Here are some short and last minute gifts to give...
A nice unique gift to give for Halloween would be a Bat in a Cage Thaumatrope. A Thaumatrope is paper circles with a picture on each side attached to two pieces of string. When the strings are twirled quickly between the fingers the two pictures blend into one.
Cut out 2 circles. Draw a bat on one circle and then draw a cage (bigger than the bat drawing) on the second circle. Glue the strings in the back of the pictures and then glue the circles together to finish the Thaumatrope. You can make several of them for the trick o' treater's!
How about origami charms made with money. Examples here. Many people would use fake dollar bills but origami from real dollar bills could be for Halloween birthdays, to give personally to ones own children and or close friends. OR IF VERY GENEROUS AND HAVE MONEY TO SPEND ON EVERYBODY DO SO!:D I've seen it, money is no object!
For more Great ideas for Halloween visit Ger's Specialty Gifts - specialty pics - Unique Halloween Gifts on Pinterst.
Follow Stephanie's board Unique Halloween Gifts on Pinterest.
And lastly a unique gift to give out for Halloween is your love... Because you are one of a kind and what would people do without you. And make sure you have fun too this day.
© Geri's Specialty Gifts Inc - 9:29am Friday, October 31st, 2014. Stephanie Thomas.