What 21st birthday celebration ideas do you need in the dog days of Summer?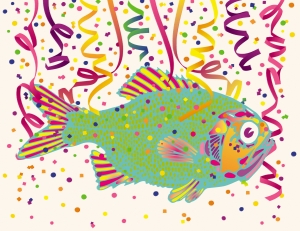 So are there 21st birthday celebration ideas especially on a whim? Yes, party ideas can pop out of your head but you want your celebration to be a great unique birthday gift for the birthday boy or girl. So it begs the question when thinking of new 21st birthday celebration ideas. The venue, the supplies, the food & Drinks & invites. Hay but since we are keeping on the unique gifts side of things lets figure out what type of unique birthday gift your 21st birthday party will be.


When you think of 21st birthday celebration ideas you think of...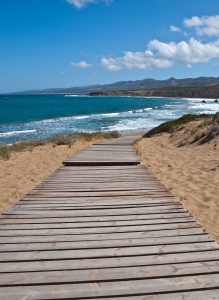 Hopefully something that has never been done before. I'm thinking a sky diving 21st birthday party, Mountain climbing party:at the end of the hike refreshments, drinks & wine glasses to toast with. Maybe an event like a triathlon, white water rafting, early morning  sunrise party for swimmers & the surfers. These party ideas could be for the active types. Other 21st birthday celebration ideas for the quiet low key types a 21st birthday skype party with a drink to toast the birthday boy or girl: especially good if bff's are far away!

A Nintendo wii party. That's always nice after all 21 year olds are still much like kids at heart. A novel venue and maybe to be considered if you are visiting in New York City or live in a concrete jungle & miss walking barefoot with the grass under your feet you can get a 'time share backyard'. The Participation Agency, located in New York City plan events on various venues & renting grassy green backyards in the middle of the city is the first of it's kind. The advantage I think, and noting from unpleasant experiences of dog poop, & other horrifying stuff found in public grass,(makes me shutter just thinking about it!)this grass is guaranteed to be  green, clean, mowed, bare foot friendly & no dogs doing their business in it. Now that all right with me! But really if you are visiting the city, & it may catch on in other cities, visit their Timeshare Backyard page.

More 21st birthday celebrate ideas
How about a themed birthday party based on a unique birthday gift online? You can perhaps start with one thing. Maybe a thing like the a Magicball or a, Buckyball Magnetic Building spheres(maybe not...they may accidentally swallow those!). Nevertheless the birthday boy or girls have their favorite activities, based the party ideas on that. Some birthday celebration idea could be the book club party,or how about a shoe shopping party & then go to dinner, Spa part: Hair, nails, toes, waxing healthy food & drink (non alcoholic can be included).

Maybe a 4th of July party ideas for someones next 21st birthday could be a theme park with family;eventually the 21st birthday boy or girl part with friends in the thee park. At the beach with friends, I'm thinking in Coney Island with a fish fry & a drink or a BBQ on the beach where everybody chips in & later the birthday cake.

Written by:Stephanie Thomas - 2:56pm August 14, 2011©
Geri's Specialty Gifts

back to blog spot.
---
Home - Unique Gifts Blog - Gift Ideas - Fun Celebrations - Shops - Birthdays - Weddings - Anniversary - Cats - Dogs - Home Decor - Garden Gifts - Baby Gifts - Gifts for Kids - Christmas - $-Savers - Geri's Specialty Gifts  - Contact Us! -  About Us