Celebrate all year round with these Unique Holiday Gift Ideas.
Happy Holidays! Any time of the year.
No matter what the holiday your unique holiday gift ideas will stand out. Family, friends, and co-workers. Many times of the year & many places to get buy unique gifts.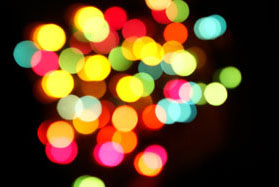 Some people like gift baskets, some like simple tokens of appreciation. There are all times in the year for opportunities to make the best impression. 
Never be without the appropriate unique holiday gift; valentines gifts, unique Irish gifts for St. Patrick's, Easter goodies and Easter gifts for the children. There are  fathers day gift ideas, or if you forgot belated fathers day gifts,
graduation gift ideas, summer events, the 4th of July.
Summer vacations in August and Labor Day weekend before school. Halloween gift favors for parties giving a scare and a laugh. Some people sent thanksgiving gift baskets or thanksgiving flower gifts to their loved ones. 
And of-course non of us live under a rock (though some wish they have...) when we have the rush of the  holiday season. Not only Christmas with all the rushing at the last minute, but Hanukkah with pride & traditions, Kwanzaa when you are making home made gifts, New Years Eve and so forth.
Though they are a variety of unique holiday gift ideas we must not forget the previous page. Make sure it's appropriate, at the right time, and is what the person would like. Let's start with unique holiday gift ideas throughout the year.  Here are suggestions for you:
Beginning of the year Winter Holidays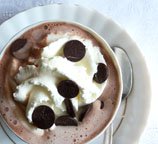 New years Eve, Dec. 31 - More unique holiday gift ideas: party favors are always good to handout, also small goody bags. News Years Day Jan. 1  is more of a time for dinners and formal occasions. Commemorative tie pins or for the ladies a festive unique brooches.
A time to reflect on last year with friends and to prepare for the year. For me New Years day quiets me down from the excitement of the holiday season. 
I look outside at the cold icy scenery and relax with a hot chocolate. For New Years a holiday unique gift idea is timeless and Sentimental.   
Jan 21 - Martin Luther King Day is a time for unity and human rights. There are community events happening particularly where I live in Washington Heights in New York City.  
There are sites to learn about  Dr Martin Luther King and the Civil Rights movement. There are live account of MLK's speech "I have a Dream" and about the civil rights movement on DVD. MLK days memorial gifts could be exemplified today that we are everyday more united as one human family.
In the spirit of this MKL Day and to commemorate his service to others for a better world  you can help others who are less fortunate. You can donate to institutions to promote higher education, charities to fight poverty, and help provide clean drinking water to developing nations. More on Memorial Gifts to Remember for Dr Martin Luther King Jr Day.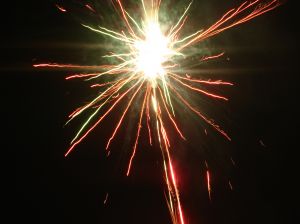 Chinese New Year:(for cultural unique holiday gift ideas) - Dates fall differently according to what year in the Chinese calendar. Red & Gold (Red represents luck, and Gold represents prosperity.) are the colors that dominate the celebration. 
It's not just a cultural experience but a celebration. So celebrating with your Asian friends by wishing them Happy new year are appropriate. Gift giving however is steeped in tradition and sticks to proper ways to presenting gifts. Alternatively however I found some fun Chinese New Year gift ideas!.
When I was in elementary school we went to China Town and we would celebrate the Chinese New Year by stopping by at the playhouse in china town for the wonderful dance festivals.
On our way to the show we would look at the sights, sound and smells of food. Firecrackers will be littered all over the the place. 
Big red lanterns with lights will be stringed throughout the street as we walk through the dense crowd that were celebrating. 
At the end of our trip or teacher would  give out red & gold fortune envelopes with gold chocolate coins inside. Then we would order a big feast of Chinese foods: Noodles, Rice, Lobster sauces and other exotic Chinese foods.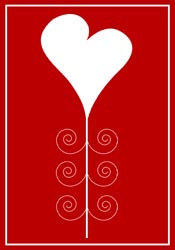 Feb. 14 -  is a sea of red hearts but did you know Valentines Day in some international countries are more about friendship. Nice gifts are  personalized e-cards, classic love poems or romantic poems, or have the poem etched in a personalized gift at personalizationmall.com. They have free personalization always.  (more unique holiday gift ideas to come in this subject...) Don't know what to give for the man in your life? Take the mystery our of Valentine Gifts for Men.
Feb. 12 - Feb.18 Lincoln's Birthday to Presidents Day(Also known to some as presidents week) There are theme Lincoln's Birthday stuff that are fun and give you a history lesson. Lincoln & Presidents Day themed piggy banks and patriotic notions themed to history of Americas founding fathers. (more unique holiday gift ideas to come in this subject...)
Mar. 17 – St. Patrick's Day the day of green, the one day everyone is Irish. Small goody baskets to celebrate are fun. Have you heard of green rice crispy treats? Just add green food coloring. (more unique holiday gift ideas to come in this subject...) In the mean while a few st Patrick's day gifts for last minute.
(Mar. 21 – First Day of Spring)
Spring Holidays.
Mar. 21 to Mar. 23 - Good Friday to Easter Sunday. There are a variety of ways to celebrate in giving Easter gifts. 
Here are some unique Easter gifts: if you are a traditional type a nice pair of cuff-links with a unique twist for your husband or significant other. 
Jewelry that matches an outfit is always nice for women, and it dost have to be expensive neither. For non-traditional can be centerpieces. These beautiful hand made Easter baskets can be centerpieces too. Have you seen these decorative eggs made from actual egg shells?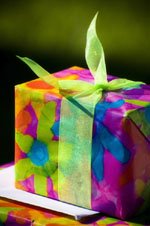 April 22 Earth Day – A time to be social conscious and about going green. There are more companies now than in previous years who are going green. Green gifts can include gift certificates to buy green merchandise. (more unique holiday gift ideas to come in this subject...) 
There are also some stores who commemorate earth day have proceeds from your purchases donate to an environmental cause. Green gifts can be colorful, thoughtful and even hilarious. 
April 20 to April 27 - Jewish Passover: Usually these are cultural gifts, but the good news is there are a broad variety of unique and wacky gifts for Passover.
May 5 - Cinco de Mayo: A celebration of Mexican tradition, The colors, the parties. The food, the parties. The music, and did I mention the parties. Celebrate this day with food offerings or centerpieces and decor that will amaze.  
May 11 -  Mothers Day: Of Course! To remember Mom! Special should defiantly go with this holiday unique gift idea. What is your mothers idea of crazy? Maybe a girls night out? Maybe Unique Mothers Day gift can give you the answer. 
You can make it her special personal day. A day at the spa may be all that she needed. But remember the rules of our gift ideas page. Think of what she would like first.
3rd or 4th Monday of May - Memorial Day: Do you know a soldier or a veteran? If they are open and proud of their service one idea is to have a patriotic beret and inside have children sign words of appreciation like:"Thank You" "You are the best." "America is Proud" "#1Ameican" etc. But you know, the Best Unique Memorial Gifts of all is to Finally have our Men & Women Home At Last!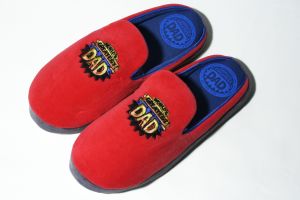 June 15 – Fathers Day: A great way is to personalized of what gifts father would like. Gadgets are popular there is a unique science site that is really creative. 'Unique fathers day gifts: quick last minute ideas...' can spring some ideas. For the summer personalized bbq grillware.  Home improvements are popular and they don't have to be expensive, eg: outdoor patio furniture sets.
(June 21- First Day of Summer)
Summer Holidays & Events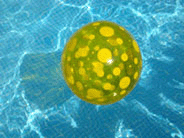 July 4 - Independence Day: Offerings for parties are always nice. Usually this time of the year is for social events. Having fun with friends, cooling down when possible, a dip in the pool. You can recommend a summer read, a great restaurant outing. There are gift certificates for all sorts of restaurants.
Sep. 1 – Labor Day: Unofficial last day of summer time for BBQ. BBQ Gift baskets are popular. Or you can give great goodies for all to enjoy. There are also cookbooks that come with an array of spices and condiments.
(Sep. 22 First Day of Fall.)
Fall Holidays.
Sep. 30 - Rosh Hashana  The Jewish New Year. Traditionally apples are dipped into honey to make a wish. (more unique holiday gift ideas to come in this subject...)
Yom Kippur is the day of atonement. It's a time of remorse and confession of sins. They use a prayer book called the "Machzor" which is used once a year.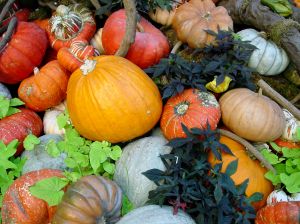 Oct. 13 - Columbus Day a mostly Italian cultural celebrating Christopher Columbus discovery of the new world. There are parades and food festivals. Some people order green, white & red roses for the occasion.
Oct. 31 – Halloween. The costumes. The candies the parties. To have a safe and fun experience give out fun party favors. Many people these are giving Halloween parties rather than trick or treating.
Nov.  4 - Election Day (more unique holiday gift ideas to come in this subject...)
Nov. 11 - Veterans Day(more unique holiday gift ideas to come in this subject...)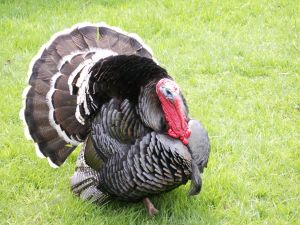 Nov. 27 - Thanksgiving Day A family celebration to give thanks and for many to cook with family,watch the Macy's Thanksgiving Parade, and for others watch football.This is the time some people send gift baskets, specifically Fall Gift Baskets, (also see our selection) or flowers.
Dec. 7 - Pearl Harbor Remembrance Day (more unique holiday gift ideas to come in this subject...)
End of the year Winter Holidays.
Dec. 21 - December Solstice
Dec. 22 - First day of Hanukkah The festival of lights is an eight day celebration that celebrate the victory against the Maccabees. 
It's said the oil which was suppose to last one day lasted eight days. The candles they light up each evening represents the miracle of the oil.  (more unique holiday gift ideas to come in this subject...)

Dec. 25 - Christmas Day. An array of gifts to give for family and friends. However recently many people have preferred gift cards over the actual gift. However be careful. 
Read the fine print concerning expiration dates, and some cards even loose dollar value in their balance if not used for a long time. (more unique holiday gift ideas to come in this subject...)
Dec. 26 - Kwanzaa (until Jan 1). is a week-long festival celebrated in the United States, honoring African-American heritage. 
Kwanzaa consists of seven days of celebration,featuring activities such as candle-lighting and pouring of libations, and culminating in feast and gift giving. Homemade gifts are often presented but natural and handmade store gifts are acceptable too.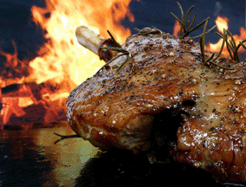 Dec. 29 - Last day of  Hanukkah
Dec. 31 - New Year's Eve once again. Try a gift that is timeless. Memorable and seals a relationship. For women sentimental jewelry is nice. An antique or a gift from another country. Gifts from foreign countries are nice like a scarf made in Peru.
For men some suggestions are a timepiece, cuff links, a beautiful tie. Self improvement is a consistent theme for the new year. Unlike the obvious new years resolutions,at least these gifts will still be in use come March.
So what's next unique holiday gift ideas?
These are some suggestions, and if I miss some explanations and facts please let me know. But you get the idea. Here were presented some unique holiday gift ideas that you can use throughout the year. See my blog. Ideas that it can conger up ways to have it unique yet appropriate for the occasion. Particularly religious holidays which are steeped in tradition.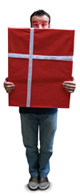 Unique holiday gift ideas aren't just for Christmas(and lord knows they are a tremendous variety of gift ideas for Christmas. See my Christmas page. What I wanted to do is present other holidays in the year where you can have opportunities for unique gift giving. Below is more information and most searched when it comes to unique gifts.
More unique holiday gift ideas in related pages
---
Unique Gifts Home Page

> Holiday Gifts all year
---
Home - Unique Gifts Blog - Gift Ideas - Fun Celebrations - Shops - Birthdays - Weddings - Anniversary - Cats - Dogs - Home Decor - Garden Gifts - Baby Gifts - Gifts for Kids - Christmas - $-Savers - Geri's Specialty Gifts  - Contact Us! -  About Us
Other Sources for Unique Holiday Gift Ideas:
| | |
| --- | --- |
| No Links Yet | No Links Yet |