Practical Unique Home Decor in Many Styles.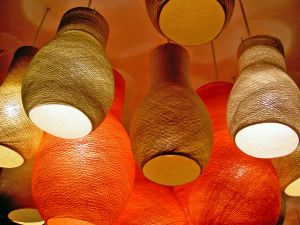 There are many styles of unique home decor that people search for. However some of what will be introduced are the more or most popular types of home decor to create unique home decor with: Contemporary Decor, Luxury decor, Shabby Chic Decorating & Garden Decor. Rooms people decorate like the bedroom decor & nursery decor to name a few. Discount Home Decor along with discount wall decor accessories for their room. All without breaking the budget.
We are speaking of course about "Unique" home decor, the uncommon or personalized. Both will be covered. Keeping it unique, within taste, and on budget. whether you know what type of style you want or not will also be up to you.
There are some places on & off the web where you can have them personalize your unique home decor for less. If you are a crafty person you had found the materials required for your own personalized decor. The thing to worry about  is how to create unique home decor without clutter, going overboard, and with  proper color scheme. I must advise that the recommendations here is coming from a person who is not an interior decorator or contractor. If planning on using any of these ideas seek professional guidance.
Here are popular home decor styles that you can make unique.
Putting the "Unique" in Popular types of Home Decor.
So now lets get into the details. We want uniqueness yet keeping it practical not too complicated. The key is color.
Contemporary home decor - Generally is simple design, a simplified version of eg: leaf motif or spice rack. No elaborate decoration in design. Creating unique contemporary decor? Find uncommon pieces that contrast well. Contrasting is a way to unique contemporary decor. Be careful with too many contrasting colors it can get too busy.
Luxury home decor - Generally uses classical design of the royals and upper classes of Europe in the 17 & 18 centuries. Victorian Style. A less expensive way to turn it into unique luxury decor is the use of color. Color should be to your likes & tastes. Colors can differ from a house wife who like say Victorian style then from a single young executive who likes Victorian style.
Many people like their say Victorian style modernized by incorporating  colors that woulds not be in traditional Victorian style.
Shabby chic decor - generally white, pastel colors or other types of white like off-white. The appeal is white washed imperfectly looking kind of run down, looks well used so the paint fades along the edges, or cracks that give an appealing pattern. Vintage, other colors are pastel blue, green or yellow.
Usually the entire room is the same color. New and ever increasingly popular ways to go Unique Shabby Chic is in bolder colors or dramatic colors like pink, canary yellow, and aqua marine. If you don't  want a one note color for the room try different grades of the same color. In different pastels the room would be like a lighter green for the walls, a medium green for the linens & a milder dark green for the furnishings. This can add depth and personality to shabby chic.
Garden decor (home garden decor) Depending on which hemisphere you live in the garden can be an extension of the indoors. Which has been popular lately and is quite unique. Or a garden can be a separate living space from outside  with comforts for the out doors like statues, birdhouses, flowers, plants, trees, garden trellis, garden statues & fountains. Combined can turn into themed gardens like vegetable gardens.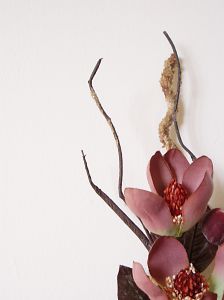 Having the garden be an extension of the indoors however is a way to create unique garden decor. Though it may be easier to do in Arizona where it's warm year round what about places like New York in winter? The idea is to create a space between the home & the back yard. Think of a foyer with sliding doors to the back yard.
The space could have natural carpeting or tiling that complements the home and yard at the same time. Indoor plants, a few furnishings with light fixtures for entertaining company . And when it gets cold it's important to have weather resistant sliding glass doors that can insulate from the cold.
Unique home decor doesn't have to be an extensive construction project with lots of money. A bit of arranging, D.I.Y (Do It Yourself) tiling & paint maybe all thats needed.
It is advised however that you seek professional guidance if you plan on creating in your home what was just described or similar project. It's also advised to seek an interior decorator in guiding you on decisions in projects like this.
Popular Rooms to create Unique Home Decor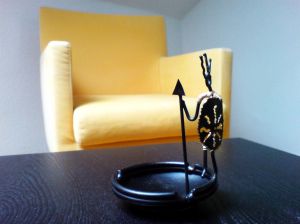 Unique home decor is whatever people like to whatever style they like. People are buying personalized home decor accents that nobody has matching individual styles they like. Here the goal is to also have home decor that fits in the reasonable limits of style and is budget friendly.
Everybody has a favorite room particularly a comfortable & cozy place. Some popular rooms that will be used for this example of unique home decor are the bedroom decor & nursery decor. Uncommon or Personalized is the way of creating "unique" bedroom decor. Make sure the color schemes are not too busy with contrasting patterns. After all the bedroom is designed for relaxation.
Relaxation with uniqueness could also involved the use of linens. Colors creates moods; like cheerful mood, calm mood, or any other mood you want to have. So find the best color linens to get you into the mood. For unique nursery decor painting in bold colors with contrasting silhouettes of basketballs, butterflies, or stars on the wall. Non traditional colored baby linens like greens, oranges, pinks, blues, purples can make a unique room too.
Discounts on Home decor & wall decor.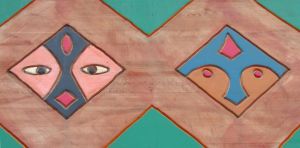 Unique home decor these days don't have to be expensive. There's Target, Marshalls, Ikea to name a few giving much opportunity for color, expression & design. Their are some discount home decor centers that are designed to be an exclusive club to purchase directly from the wholesaler. While others are from the overstock of other businesses combined into one clearing warehouse.
Discount wall decor is also relatively easy to find. There would be in the same department as discount home decor. We have the idea on how to get discount home decor & discount wall decor but is it possible to find places where you get them for free?. Yes. Their are places where trade in, barters & people giving away perfectly good items all for free. Here are some websites to start with: Freesamples.org, Freecycle.org, ReUseIt.org.
However it has been said that you can get a discount home decor on expensive furnishings. Many luxury furnishing places are willing to make a deal. And if you're savvy at talking down the price you have nothing to fear. Discount wall decor on fine arts & originals you can get a better deal at a retail gallery.
More Info...
This is only a few ways to create unique home decor. Their are ways to find what you are looking for in flea markets, estate sales, in-laws addicts. I believe whatever you put together to add to a room is an expression of unique home decor of your own. The point is to have a decor thats impressive, of your style, so many will be happy to visit. It is advised again to seek professional assistance for proper guidance if you want to carry out this idea or an idea similar to the examples above.
Unique Gifts Home
› Practical Unique Home
---
Other Sources for Unique Home Decor:
| | |
| --- | --- |
| No Links Yet | No Links Yet |
---
Home - Unique Gifts Blog - Gift Ideas - Fun Celebrations - Shops - Birthdays - Weddings - Anniversary - Cats - Dogs - Home Decor - Garden Gifts - Baby Gifts - Gifts for Kids - Christmas - $-Savers - Geri's Specialty Gifts  - Contact Us! -  About Us