About Geri's Specialty Gifts.
From The Head Muse. About Geri's Specialty Gifts.
My name is Stephanie Thomas. We created our company for the purpose of selling gift merchandise & other items, with not that much results. Ultimately we found a more efficient way to make money by our niche on the internet from our website Geris-Specialty-Unique-Gift-Ideas.com.
There is more in the future about us.
Our goal is to have a community of unique gift ideas & services. The good thing for you is we are expanding every week so more resources for your search of the perfect unique gift will be coming soon. Here's this site's Privacy Policy and Terms and Conditions.

A few Words From my Sister & Vice-President Geraldine:
My name is Geraldine Thomas. And I believe at Online Store IS OPEN! that knowledge is power. Whether choosing the ideal gifts or what's the best one for that specialty someone. As well as gifts that express their well being.
My hope is Geris-Specialty-Unique-Gift-ideas.com can offer you suggestions needed for the type of unique gifts you're looking for.
Sister to Sister in Geri's Specialty Gifts...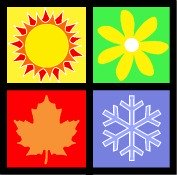 We grew up and are located and New York City. We are a family business operated in our apartment primarily from the internet. It was my crazy idea but I wanted to be financially independent.

The company has been since August of 2000 selling merchandise and competing in the most competitive city in the world New York City. And to tell you the trust we haven't made the big money yet. But determination is determination!

Geris-Specialty-Unique-Gift-ideas.com is the main hub connecting  to our soon online store. We figure it's a good idea to have the input of everybody for a great community one day.

Unique gifts can mean differently to different peoples. Besides having the every day things people might need at reasonable value, on our site we will have many personalized options, the unusual & specialty items.

Find out more here the our latest unique gift ideas & Blog.

About Geri's Specialty Gifts:
The Inspiration to Internet Success.
I use Site Build It – (SBI) for our website hosting & domain service. I think SBI is much much better than the other web hosting services popular on the net! I can defiantly tell you from experience of trial,error and all failure to get people to my site. On the net having Hosting and Domain is not enough! You need a complete website building package.

SBI Is more than a Hosting and Domain Service, it's a complete website building package.

SBI showed me how to get FREE traffic. Skeptic? Heres my story. Interested? Click the "Site Build It" banner below.


Our Location...
More about Geri's Specialty Gifts. Where are we located?
We are located uptown in the tip of Manhattan in a little known neighborhood call Inwood. Inwood is mostly trees & nature which I find to be a beautiful place to live. In the area of Inwood is  the only nationally protected woods and nature reserve in all of Manhattan island. From my kitchen window I have the view of the Cloisters Museum and Fort Tryon Park. It's defiantly unique being it New York City's Manhattan island one of the most metropolitan places on earth... We work exclusively on the internet; we don't have a store front but check out our online store!

Geri's Specialty Gifts Inc.
Stephanie Thomas - Owner
Geraldine Thomas - Co-Owner
112 Sherman Avenue #7
New York, NY 10034
Telephone: (347) 766-1513


email:gerisspecialtygifts@gmail.com
Alt:sathomas97@aol.com
For your convenience use our contact us page if you have any questions about Geri's Specialty Gifts online store, this info., the website www.Geris-Specilaty-Unique-Gift-Ideas.com, or anything else.

Unique Gifts Home › Geris Gifts - About Us