Unique Baby Gifts & Gifts for mom!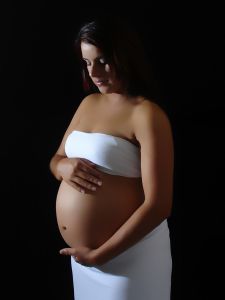 Of course you want the best for the bundle of joy! Yet unique baby gifts of style & personality too. Lets explore the type of unique baby gifts; gift ideas for Mom (we cant neglect her); and even getting Dad into it. Gifts for grand ma and grand father gifts too. More on that later.
However what is ultimately important is to remember Baby and especially Mom. Moms tend to forget themselves when caring for baby and baby will know when mommy is not well. Gifts for Mom are health oriented and provokes good sense of well being for her.
From pregnancy, to baby shower, to birth, to the first year of life and beyond it's important Mom & baby are happy and healthy. Happy Mom, happy baby, and happy family and friends. Starting with happy baby & unique baby gifts.
 Unique Everything for Baby...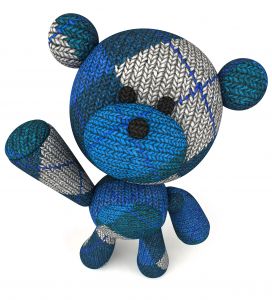 But let's not go overboard! Don't sacrifice style & functionality insisting it has to be unique. If you're creating a diaper bag full of goodies have a few everyday stuff to match the unique gift items. Make sure its Moms favorite color & style.
Vintage clothes as newborn baby gifts are fairly affordable with timeless style. If you want 80's vintage baby clothes there are sites like www.zazzle.com where there are custom prints even for babies. Green baby gifts don't use chemicals or additives. They're great for the environment, healthier for baby because it uses natural processes.
Pink for unique baby girl gifts & blue for baby boy gift unique the two colors shades may come by we can forget that the gifts don't have to be blue or pink. These days unique baby gifts have for example: National Geographic theme baby gifts. Marvel Comics, Sesame Street, Loony Toons, M&M's, Hershey, Nick Jr., DC comics, Japanese cutesy style: Hello Kitty, and Disney themed baby gifts. 
Or just simply unique and out of the ordinary baby linens with bolder colors like hot pink for girls or royal blue for boys. Unique baby linen prints like for example Butterfly species for a girl or NFL Sports teams for the boys.
Clothing for unique baby gift for twins or other multiples naturally we want them to dress alike but how about trying the same colors different patterns. It would be easier for Dad to tell them apart! kidding :D. The baby hat can be different or unique baby gift shoes. Unique baby gifts for twins can have variations to the same color in style as well as patterns, and still look as cute as buttons.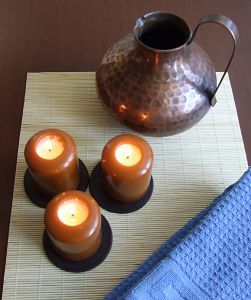 Themed baby showers are the popular destination. This is an opportunity for mom to be pampered, appreciated, to have fun with friends & family. These baby shower's are like themed birthday parties, of course people bring the baby gifts but the rest of the shower is designed to entertain so that mom can be the center of attention. Beach side baby showers or a relaxing indulgent baby shower at the spa are some examples.
Most of what was just spoken would also be gifts given at the baby shower. Ideas for cheap baby gifts would be free sample & free stuff & coupons for baby supplies,that will definitely needed for the new baby. Make sure your gift(s) is what mom would like as well need. Not just the unique baby shower gifts but...
"Gifts for Mom" so she can appreciate Gifts for Baby!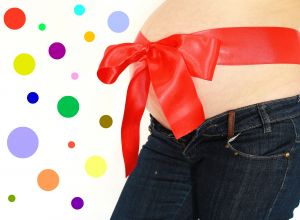 The baby shower gift usually given to mom to be used for the baby are for example breast pumps, nursing bras or more awkward hemorrhoid cream. These are gifts used for mom & baby...except the cream XD. Beside the embarrassing stuff. How about gifts specifically for mom? Designer spa gift bags, body scents & lotions, scented candles, bath salts, scented bath frizzes.
For baby showers its helpful to give great gifts for mom to go along with unique gifts for baby. One great gift for Mom is a gift certificate for Doula services. 
Getting popular are post natal Doula's who for a couple of weeks can help mom with housekeeping; creating healthy meals; and keep Mom for being too overwhelmed while she is in recovery. This is particularly helpful for first time moms.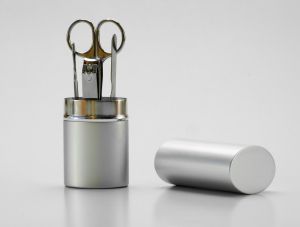 Yes of course their must be the diaper cakes, clothes, & other great unique baby gifts but Moms needs to be healthy and strong so self care should not be optional. More gifts for the Mom to be are soothing music, & instructional videos on relaxation breathing, yoga or meditation.
How about creating a relaxation gift box of small charming intimates like mini scented candles; Moms favorite music on a customized cd or ipod, scented bath tablets, aromatherapy oils, gift certificates for mobile beauty salons to make her hair look the best are great, things mom would like.
Great Gifts for Dad too!
Unique baby gifts for dad should be gifts that draw Dad & baby closer. Including him in the care of baby. If the dad insist he needs an instructional book baby guild books particularly baby guild books geared to new dads is something he need. 
For dads with a passion to share with baby (like their alter mater) themed baby clothes sets. They can also be ordered online as diaper cakes. Matching clothing for father & Son or matching family tees. Sometimes on special occasions like births are special gifts that could also become hire looms.
Involving Family & Friends.
Gifts for grandma and grand father gifts where you can create customized family movies, family calenders or family organizers with pictures of the baby. Not necessarily giving them unique baby gifts but on both sides having a welcoming environment for love & support. We all know how to do that? Themed baby showers are in so its fun & entertaining for all.
More Unique Baby Gifts...
Unique Baby gifts show off the personality, uniqueness of individuality. And don't forget about great gifts for mom during pregnancy & after. The healthier mom is the healthier baby is, and Dad can breathe a sign of relief even if he gets up at three in the morning. Family & friends will joy with the Mom "oooing" and "ahhing" at the baby. They will also checkout the great baby gifts too.
Unique Gifts Home
› Baby Gifts & Gifts for mom
---
Home - Unique Gifts Blog - Gift Ideas - Fun Celebrations - Shops - Birthdays - Weddings - Anniversary - Cats - Dogs - Home Decor - Garden Gifts - Baby Gifts - Gifts for Kids - Christmas - $-Savers - Geri's Specialty Gifts  - Contact Us! -  About Us
Other Sources for Unique Baby Gifts
1st-in-baby-stores.com - http://www.1st-in-baby-stores.com/
A Spa From A Higher Authority - Living Water Home Spa Shop