Wow Earth Day Gifts to Remember Earth Day throughout the Year!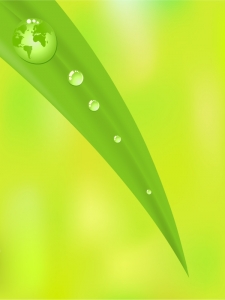 Now that it's 2013 people celebrate earth day with these earth day gifts by releasing their inner artist and Eco-preservation all at the same time. Some you can buy, many others you can make or build.
My inspiration comes from my pinterest board on creating things for the environment and unique earth day gifts. They have to stay unique though, after all it is about unique gifts. These following ideas come from my pinterest board, from others celebrating earth day or whats inspired in me.
Next we will be talking about other green gifts, inspirational and practical gifts. Natural organic skincare will be apart of it too. These are some of what to give, make, and create for earth day.
---
Unique Gifts Home

>
Holiday's All Year Round
> Gifts for Earth day
---
So what's up with unique earth day gifts?
Be reminded of the Earth day cause by sipping on your favorite cup with an inspiration to inspire. 'Be the Change you wish to see in the world' is a widely used quotes by Gandhi that says the change starts with you. Comes in travel cups, mugs, or thermos. Other examples of Earth day gifts are Earth Day Raven Pendent by CalliopeAZCreations & Silver Copper Mix by Ahima Designs. Star power is defiantly involved! See what the celebs buy to save the environment.
My favorite earth day gift is about cerebration of the earth and I've often seen a lot of earth day festivities throughout all Manhattan:
Personal care products are popular as earth day gifts. Hey smell good, can be fun, biodegradable.
A special mention on natural organic skin care.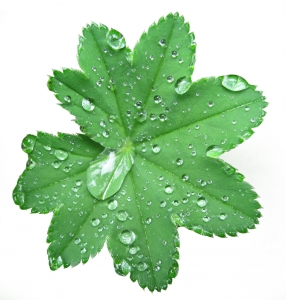 Another way to bring conservation to your daily life is to get natural organic skincare that's environmentally friendly for everyone to use. Why? Because it's better quality that's why. Or to create your D.I.Y. skin care being also a way to lower your impact on the environment. I also being a user of skin care products I made myself know that they are better for the skin and less if not no allergy reactions. And who wouldn't like skin care that feels good, smells good and improves the condition of the skin overtime?
So if you already have a lifestyle of energizing physical activity, or other good habits which requires putting healthful things into the body than natural organic skin care may be your best route.
I've tried natural skin care before and it's a world of difference and it actually work for me. Having other types of skin care would either leave my skin feeling heavy, or too oily or smelling good but not doing anything else. Going down 125th street in Manhattan, my favorite place to obtain natural skin care, I've researched and tried many skin care products and got pleasant results. So I'm not abased to introduce one of the natural skin care people who makes all natural pomades at ThePomadeShop.com. They use no mineral oil, no petroleum, all-natural handmade pomades. I can't wait to use these pomades they sound delicious!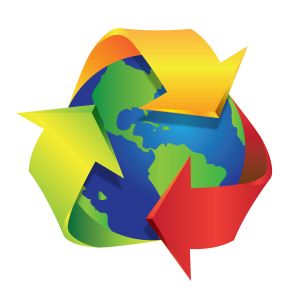 Another friendly surprise was what I've found on the net. Roaming around for ideas at pinteret.com to be exact. If you had heard of LUSH Fresh Handmade Cosmetics (bought some myself. Fabulous!) then you would be interested in MariaSself.com section in her blog on LUSH D.I.Y.'s claiming cheap, easy and quick ways to get LUSH quality products. This you do handmade and on your own. I'll check that out and see what recipe I can cook up in my own kitchen.
The appeal of these two products shown above are:
They are cheap, naturally of course :)
Being natural they are better for the skin.
No toxic chemicals. Therefore good for the bodily environment so to speak, as well as lower environmental impact which is good for the earth.

There are also ways to use plants and unprocessed natural minerals as beauty aids for natural organic skin care. Examples used could be using tea bags on puffy eyes, grinding up spearmint wrapping it in cheese cloth placing it under your nose and breathe deeply a great relaxant. Or put the minted cloth on skin to condition it and tighten pores.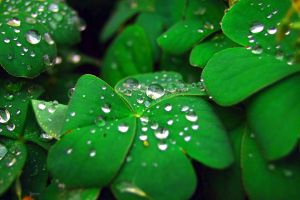 Hay. I have a good idea! Creating a small gift basket with these single ingredient natural organic skin care with instructions on use of these single ingredients. These are great green gifts to give out as earth day gifts.
Green Gifts...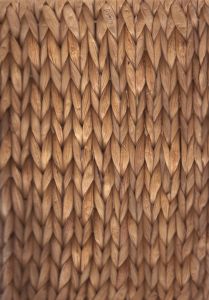 I've found some of these here by some friends of mine and their instructions. Have you heard of Upcycled, the wonderful creative way to use old things and create better use for them that will otherwise go to land fills and hurt the environment? I LOVE that idea!
The uses for old stuff to be made new is only left to the imagination. And it keeps non-biodegradable materials out of the landfills. They're other green gifts usually made by hand, biodegradable, made from natural materials among other things that are environmentally safe. Your Earth day gifts can be hand made if you want to. Or you can purchase a gift for a great cause like helping get better drinking water or other initiatives.
Your Unique Gift Ideas...
are unique and special. I hope you find here Eco-conscious gifts that are inspiring and budget friendly enough for you. These unique earth day gifts can be an inspiration to a unique gift idea you thought of yourself. Going forward into spring many have found that earth day can be celebrated for rest of the season too.
Eco-conservationists stressed that a little conservation goes a long way. Here' s an Eco fact: By recycling say about 30% of our waste every year, Americans save the energy equivalent of 11.9 billion gallons of gasoline and reduce the greenhouse gas equivalent of taking 25 million cars off the road! And what a fun way of doing that than environmentally friendly gift giving.
Other Unique Gifts.
Ideas, and some pics you've seen here can be found on my Creative Board, "Specialty Pics" a visual of my vision of Geri's Specialty Gifts.
---
Unique Gifts Home

>
Holiday's All Year Round
> Gifts for Earth day
---
Home - Unique Gifts Blog - Gift Ideas - Fun Celebrations - Shops - Birthdays - Weddings - Anniversary - Cats - Dogs - Home Decor - Garden Gifts - Baby Gifts - Gifts for Kids - Christmas - $-Savers - Geri's Specialty Gifts  - Contact Us! -  About Us