All Kinds of fall Gift Baskets this Fall Season.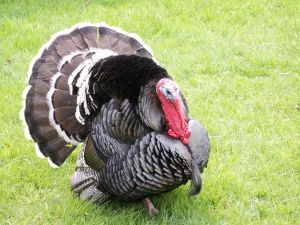 We have fall gift baskets for all different holidays coming up this season so why not use a little money to create a great centerpiece for a celebration, start a party, or any other holiday gathering. 
Thanksgiving baskets are the most common gift baskets ordered during the fall season but we can have off-beat fall baskets like baskets for Native American Day, Sweetest Day, or United Nations Day.
The uniqueness, if you choose to, to put in baskets have wonderful sound to it. However their are other spins to it; fun Halloween gifts & gourmet candied apples in a gift basket, and how about Columbus day baskets for the kids. They're fun...
Unique ways to use your gift Baskets as serving Platters for your Guests.
Pumpkin cookies on pop sticks in a vase like basket for the kids to pick from. Using a cornucopia type basket for people to pick what they want: It could have Halloween candies, wrapped chocolates, or even thanksgiving cookies. A shallow basket is fine for beautiful cheese, meat & cracker platters. Maybe for Jewish holidays a festive food basket platter of traditional foods & treats. 
Alternatively to use for fall gift baskets you don't always have to use baskets; it could be boxes which open up in creative decorative way or have a container with a unique theme to it to serve thing in. Mini pumpkin baskets for cute displays for the kids. 
Baskets for serving should have things people will pick up with their fingers like candies, crackers, popcorn; not something large & whole like the fruit or packaged goods that would be found in traditional gift basket. 
Unique fall Basket ideas for each Holiday
Back to School: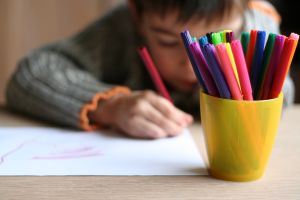 The gift basket can come in the form of a backpack. Hay it could be a surprise! A backpack with Justin Bieber themed school supplies with the Justin Bieber backpack. Or Miley Cyrus themed school supplies with the backpack, or iCarly, Iron Man, Spider Man... For teens a bag with themed school supplies of their favorite activities. Listening to music on their iPod, a sports team, or any other thing your teen like. 
Rosh Hashanah:
Jewish New Year! A basket of traditional foods & treats or games/small toys for the kids. Making a homemade gift basket (use a shallow basket) lining neatly with paper dollies & display to give out and serve. Or for non-food a basket with creative gold coins that tell your fortune for the new year or fortune cookies that have a message for Rosh Hashanah.
Follow Stephanie Thomas Yom Kippur - Happy New Year! Unique. on Pinterest
Yom Kippur:
A solemn day of atonement & confession to God for sins.
Columbus Day:
Italian themed gift baskets & food. Also Christopher Columbus themed gifts too. Fun for the kids!
Halloween fall gift baskets: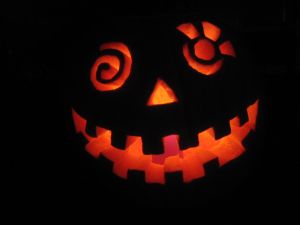 Hay their are the exciting weeks before Halloween & harvest time too. Lots of fun opportunities for pumpkin carving, apple picking, visiting farmers markets. A simple basket of Halloween gifts & fall gift basket like a Crafty Pumpkin Basket: mini to medium pumpkins as a gift basket with colored paints to paint the pumpkins with. 
Caramel Apple Gift basket:Fresh harvest apples in a gift basket with caramel apple recipe, bag of caramels, & sticks to dip apples.You can have other abundances of the harvest strait from the farmers market and make into a gift basket cooking recipes included. Lastly a Crafty Scare Crow gift basket with hay & materials on how to create fun little scare crows as kids activities. These are just ideas for a variety of great gift baskets for Halloween & the rest of the fall season. 
Election Day:
Always remember to vote. Hay. How about a small free basket of the candidates running for office ;D - "kidding". Oh, who knows, that could be an idea the candidates can give out at thier next town hall meeting! ha ha.
Veterans Day:
Looking for inspirations of the patriotic way? Check our Our Independence Day Pinterest board and Memorial Day Pinterest board.
Thanksgiving: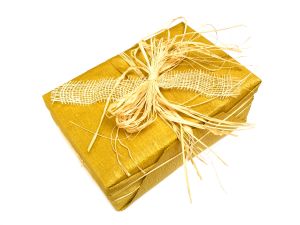 Most popular time to send fall gift baskets usually are food items. Fall flower arrangements are wonderful if shy about sending food.
Other holidays for giving fall gift baskets are Patriot Day, Grandparents Day, Native American Day, National Bosses Day, Sweetest Day & United Nations Day.
Gift baskets are the inexpensive way to add MORE to the festive fall season.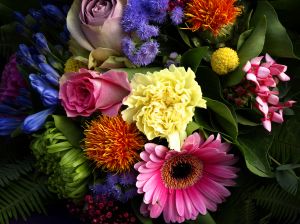 Or send to show people that you care. I've always been appreciative of gifts sent to me and my family every year. Like our gourmet Breakfast Gift Basket. Every year we get a gift package of apple pancake mix & buttermilk pancake mix, coffee, ham, maple syrup, date nut bread, honey butter cream, sausage links and two small jars grape & strawberry preserves. 
The gifts came from The Swiss Colony. Very nice seasonal catalogue of food gifts n' more; very rich too for my taste, fortunate for my waist line comes 2x per year. Fall gift baskets as well as other gifts are one of the buys people get for the fall holidays. A gift basket can be a cheap way to enjoy fun, tasty & creative fun. Always exciting surprises in every basket. 
---
Home - Unique Gifts Blog - Gift Ideas - Fun Celebrations - Shops - Birthdays - Weddings - Anniversary - Cats - Dogs - Home Decor - Garden Gifts - Baby Gifts - Gifts for Kids - Christmas - $-Savers - Geri's Specialty Gifts  - Contact Us! -  About Us