Fathers day poems written on anything to give as gifts.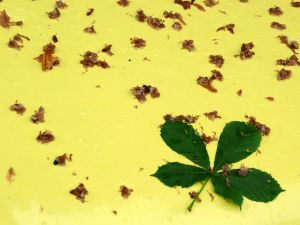 This is an ideas about fathers day poems as unique gifts in a simple but not much thought of way. Which is to put a written poem on the gift as extra special this father day. It's pretty easy. First, we need a fathers day poem. Choose a poem that describes your love for dad. Second, a gift to customized, to write the poem. It could be a cheap gift of which you inscribe the poem on it.
And what to write the poem with? Since this is fathers day a case of coping the poem on a card or making a collage can work out. Others involve using markers or paint and other ways to keep the words permanent. Creative suggestions on the poem to choose, the gift to write the fathers day poem on, and instruments to write the poem on the gift are what will be mentioned.
---
Home Page

>
The Unique Gifts All Year Round
> Poems for Fathers
---
Fathers day poems written on anything. Choosing a gift & choosing the Poem.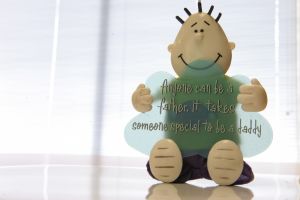 I know I said to seek the poem first. But a short cut way to finish the project today would be to buy the gift first. Preferably a wonderful, yet an inexpensive gift that can be customizable. Another reason it's important to buy the gift first is so you can find a fathers day poem that's not to long or not to short to be inscribed.
You can choose the poem beforehand if you really like the poem and then search for a gift to inscribe the poem on. I was thinking of decorative little boxes that are wonderful for writing customizable words. You can go to any craft store to by plain wood boxes, plain picture frames and other gifts for customizing.
Michel's Craft Stores has a good example of variety of customizable gifts. They also have naturally, rubber stamps,markers,paints, stencils, calligraphy instruments and the like of which we'll next find out whats the best way to ...
Preserve your Poem once Writing on the Gift is Completed.
So what to write with that can capture your fathers day poem? Well it depends on the the gift. Preferably permanent marker. May use Silver or Gold permanent markers.
If you choose a gift that you desired to inscribe a poem on but don't have enough room on the gift one could put in a few poetic words. Say for example: "Indescribable, Indestructible, Indivisible DAD" or "F is for Faithful. A is for Atlas. T is for Triumph. H is for Helper..." and you can add the rest. Or describe one word about your Dad. Whatever poetic words can fit on the gift.
If using things like marker it will take longer to dry or you have to kiln them in the oven and let dry for twenty-four hours. This goes the same with inks as well. Pencils you will need a fixative. I like the ideas of decoupage but you must wait for the drying process. But I like the design possibilities with decoupage and when clear the colors are really beautiful.
However since this is father day a quick way...
would be adhesive coping paper which you print the poem on and put on the fathers day gifts. Or tacking words of the poem with tacking glue (preferably on flat surfaces top with clear adhesive paper. On bumpy or complex surfaces mold it in). This can work with customizable fathers day cards too at the last minute. Fold in-half white construction paper,(I prefer white Bristol paper), tack the poem on the one side of the card and other things like leaves, flowers, grass like a scrapbook that remind you of dad all over the card. Than cover with adhesive paper.
Make sure its as smooth and flat as possible. Putting pieces meant for scrapbooks; including words for the poem on plain picture frames is a unique way to express the words from the poem as a gift. Or create what I like to call a living fathers day card. It may require a glue gun and should be used with thicker paper like white or black cardboard paper.

Tack the poem inside the card and cover with clear adhesive paper. If you have a lot of small stuff that can describe dad; small toys like a soccer ball, a toy solder or other things glue to the outside of the card.

Put as many things you can until you cover the outsides of the card. (The card looks similar to the picture on the left. )

Remember it's bulky and it's preferred to just cover with one layer of trinkets. Multiple layers can make the card heavy and clunky.

---
Home Page

>
The Unique Gifts All Year Round
> Poems for Fathers
---
Other resources for Fathers day Gifts.

For more Ideas for fathers day visit our blog along with articles on unique fathers day gifts & our Belated fathers day gifts pages.

---
Home - Unique Gifts Blog - Gift Ideas - Fun Celebrations - Shops - Birthdays - Weddings - Anniversary - Cats - Dogs - Home Decor - Garden Gifts - Baby Gifts - Gifts for Kids - Christmas - $-Savers - Geri's Specialty Gifts  - Contact Us! -  About Us