Suggested Mothers Day Poems on Anything As Mothers Day Gifts.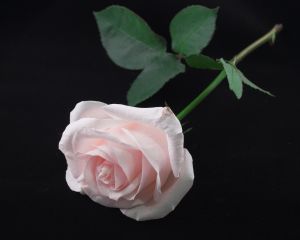 Mothers day Poems on Anything? Yes it 's a unique gift idea that's catching on for Mothers day. Finding unique Mothers day poems for customization written on all types of gifts, cards, pictures, frames, mugs, anything you can put poetic words on. It can be done by a professional or do it yourself. First we'll find some beautiful examples of written poetry and on the way maybe you'll find the perfect words to express how you fee about Mom. Then outlets and places for customization on a cherish item you'll like to put the word in and a hand full of D.I.Y. Tips.
---
Home Page

>
All Holiday Gift Ideas
>
Poems with Mothers Day Gifts
---
Where to find mothers day poems...
To inspirational mothers day poems to spiritual poems that refresh to soul one what to make mom feel good about herself on mothers day. She works very hard and it nice to have words on a wonderful mother day gift and she'll remember every time she looks at it. Some examples of mother day poems.
---
A Mother's Love

There are times when only a mother's love
Can understand our tears,
Can soothe our disappoints
And calm all of our fears.

There are times when only a mother's love
Can share the joy we feel
When something we've dreamed about
Quite suddenly is real.

There are times when only a mother's faith
Can help us on life's way
And inspire in us the confidence
We need from day to day.

For a mother's heart and a mother's faith
And a mother's steadfast love
Were fashioned by the angels
And sent from God above.

--By Unknown

A Villanele for Mother's Day

A villanelle for Mother's Day
Should take me just about an hour:
Writing it is child's play.

Because I know just what to say,
And rhyming's quite within my power,
To write it should be child's play.

Yet plain speech is not my way:
I look for leaves to shade my flower,
This villanelle for Mother's Day.

I do not wish to sound too fey,
Obscure, mystic, gushy, sour--
Arggh! Writing's never child's play!

Yes, childish! To my dismay,
Far beyond the allotted hour,
This villanelle for Mother's Day

Dawdles on. Let me just say
It plain: I love you, and so end our
Villanelle for Mother's Day.
(Well ... writing it was child's play.)

By Nicholas Gordon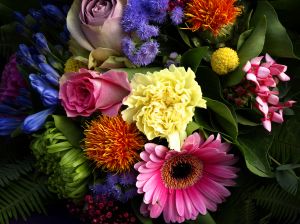 Short poems are more likely to be used. Simple and to the point and memorable.
Inspirational spiritual poems and scripture
She seeketh wool, and flax, and worketh willingly with her hands.
She is like the merchants' ships; she bringeth her food from afar.
She riseth also while it is yet night, and giveth meat to her household, and a portion to her maidens.
She considereth a field, and buyeth it: with the fruit of her hands she planteth a vineyard.
She girdeth her loins with strength, and strengtheneth her arms.
Proverbs 31:13-22
Mother's Day Prayer
I love you, Mom. I love your aliveness,
your joy in living, your understanding,
your giving.
And what I love best of all
is that you love me.
God of all Mothers,
thank you for my mom!
- by Gaynell Bordes Cronin
From the book Friend Jesus: Prayers for Children

Mothers Day Prayer
May the blessing of the Divine
Be an especially bright benediction
Upon mothers everywhere
On your blessed day -
On Mother's Day!




Mommy I Love You
Mommy, I love you
For all that you do.
I'll kiss you and hug you
'Cause you love me, too.
You feed me and need me
To teach you to play,
So smile 'cause I love you
On this Mother's Day.
- Anonymous
---
SOLD OUT

Dear Mom Personalized Heart Clock

SOLD OUT

A Poem For Her Engraved Jewelry Box
M - O - T - H - E - R
"M" is for the million things she gave me,
"O" means only that she's growing old,
"T" is for the tears she shed to save me,
"H" is for her heart of purest gold;
"E" is for her eyes, with love-light shining,
"R" means right, and right she'll always be,
Put them all together, they spell
"MOTHER,"
A word that means the world to me.
Howard Johnson (c. 1915)
---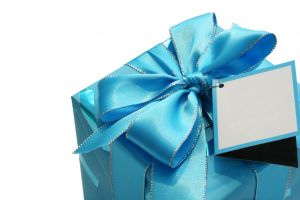 Whatever the poem lets show her how much you love Mom on Mothers day. Find a poem that sturrs, that inspires, or spiritual a refreshing of the spirit. Creating your own poem can be a perfect way to express your love to Mom. When you found the poem you want to use you now you need a gift to write the poem on. You can transfer the Mothers day poem to any gift to be customized of your own choosing. Before we move on I suggest short mothers day poems so you'll have enough space to customization the gift. And see about how may words are allowed in your customization because they may have a limit on words depending on the gift. These can be professionally done. Here are some great sites that can do it for you and have your unique Mothers day Gift delivered by Mothers day now.
Places to create Personalized Gifts.
Personalization Mall.com (www.personalizationmall.com )is a place where people rave about it's service and they have live operators who can help you guiding you in your order of personalized gifts.
Cafe Press (www.cafepress.com) is all press all the time, like a personal new paper press, nothing but your own words are needed on anything within their selection of gifts to customize.
Zazzle.com/create. (www.zazzle.com ) Most popular on the net and you probably heard of them. Besides their unique and whimsical images you can uses on your gifts there is also a truly customization section where you can upload your images ( or if you say an image of you mothers day poem and put it on hats, cards, bags, mugs and more.
PersonalzationMall.com, Cafe Press, and Zazzle.com's create page are the best on the net & reliable service.
If you've found a professional calligrapher, printer or souvenir shop that can put your poetic words in your mothers day gift, great! If you can find them off line, even better! But if you are pressured for time you can also kind D.I.Y.'s on the net. You have time to get it done (with suggested help from someone who is experienced) to make this a great unique mothers day gift by mothers day.
DIY: Do It Yourself.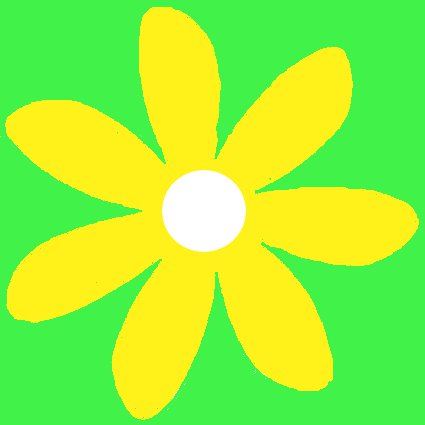 If you are on the artistic side (like I am) when you've choose your poem you can transfer those poetic words by some of these methods.
Calligraphy – You can find calligraphy kits most anywhere in craft stores and professional art stores. If you are new at this have someone to help you. You can practice on a separate material. However if you are comfortable with your hand writing just start writing.
Decoupage – Also available at art stores. You can decoupage a written poem. Compile letters or words of the poem together and decoupage on say along a picture frame or back of a hand mirror, or create a wall display of your poem.
Using Waterproof markers, paints other mediums – I've seen interesting things done where Easter eggs where decorated using sharpie markers (this idea can turn into a paper mache egg, painted smooth and written on it the mothers day poem.). Or creating your own work of are with the words of your poem and have it framed. You can also print your poem on decorative paper and create paper flowers. 
Unique Mothers Day Ideas Here
Get great ideas and more inspirations so you can make the most out of using your mothers day poems on anything. Here are some I've complied as unique mothers day gifts. Enjoy.
Others Websites
For Mothers Day Poems:
http://www.mothersdaycelebration.com/
http://www.heavensinspirations.com/mothers-day.html
http://www.skywriting.net/inspirational/poems/
http://www.dayformothers.com/mothers-day-poems/religious-poems.html
http://www.hopecrc.ca/Appreciation.html
http://www.angelfire.com/tx2/christianpoetry/
http://www.mothersdaypoems.info/christian-mother-day-poem.html
http://www.poemsource.com/mother-poems.html
http://www.poemsforfree.com/mothersdaypoems.html
 For Customizations:
http://www.customizedworld.com/
http://www.personalcreations.com/
http://www.agiftpersonalized.com/
http://www.aspecialgift.com/  - has more variety of products to choose from & put your personalized words on.
For customization photo gifts: http://www.shutterfly.com/  
A fun one: http://www.snaptotes.com/ 'picture-perfect handbags' & http://www.giftsforyounow.com/
Other customization websites: Looking for custom t-shirts, try http://www.customink.com/  
---
Home Page

>
All Holiday Gift Ideas
>
Poems with Mothers Day Gifts
---
Home - Unique Gifts Blog - Gift Ideas - Fun Celebrations - Shops - Birthdays - Weddings - Anniversary - Cats - Dogs - Home Decor - Garden Gifts - Baby Gifts - Gifts for Kids - Christmas - $-Savers - Geri's Specialty Gifts  - Contact Us! -  About Us