Once Again, the Best Unique Memorial Gifts of all is to Finally have our Men & Women Home At Last!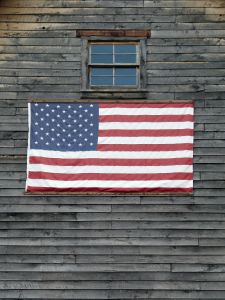 For your unique memorial gifts it's all about our service men & women. Your gift, if you are a relative of an active service men (an women) is to be there waving whatever size American flag you have waiting for them with open arms!
Some unique memorial gifts you can give could be a handkerchief of the American flag on one side, & sewn on the other side copied on fabric your children's drawings & message on the other side. A nice present, especially to the soldier who will be returning to the front lines.
With a fabric copier you can also put in family picture & messages of love too with this American flag handkerchief.
In my neighborhood in Washington Heights/Inwood Memorial Day Festivities very early in the morning service men & women will lay down flower reefs in all the flag polls & monuments dedicated to soldiers who have died in the militarily. Their are bands that play in parades in Dyckman field overlooking the Hudson river while ships are passing by. A wonderful opportunity to take pictures of boasts & vessels passing by the George Washington Bridge. More information about Fleet Week 2011 can also be found here. It's all a buzz here a big deal obviously! 
BBQ Weekend! Yay!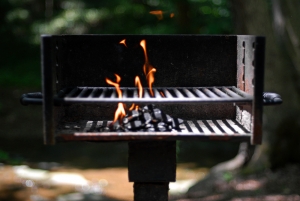 The various styles people cook their own barbecue can have it own unique memorial gifts if you plan on going to more than one barbecue this weekend! Of course the chef will have their own unique bbq grillwear; Unique meaning the tools for grilling that makes cooking comfortable for you. whether traditional or high tech, even grilling indoors, I hope you have a safe Memorial Day weekend.
That means take your cooking utensils, grill, & other barbecue accessories out a  day early just to see if your tools aren't too old and functioning properly. If you need something new & can't bare to part with your favorite let's say: heat resistant cookware & can't find it anymore in this seasons bbq accessories you can defiantly look up the Local Search of your app to find which store sells what you want.
I Stephanie, Geraldine, & my three other sisters will be staying over together thru Memorial day. Theirs only us five girls & we are going to be having for Memorial Day BBQ Chicken, Tuna macaroni salad, corn on the cob, green salad, some drinks (non-alcoholic) & enjoy each others company. Happy cooking everyone!
Back to the blog spot