The Headlines: Memorial day 2012 Unique Gift Ideas.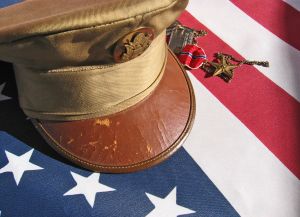 Ok. I'm recapping Memorial Day 2012. Again in Google inquiries at the date Memorial day was which by the way was Monday May 28th . I remember it was a beautiful spring day. The parades were hopping with patriotism, the wreaths were laid at Fort Tryon park, Inwood park and any place where there is an American flag... It was warm & it was inviting... Unfortunately I was at home working but observing the live activities that day.
Oh and it was the first day the beaches were open! It was a great, but busy, day for me. Hmm. (On the search results) Trying to find some unique gift ideas here? See a princely guy in uniform. :) :). Based on Red, white & blue unique gifts would be a red,white & blue Republican Elephant or Democrat Donkey. It says it loud, " I am a proud American & proud of the freedom to vote!" If you really want to show patriotism a stars & stripes grill. It has to be something impressive indeed!
---
Home Page

>
Gifts for all Holidays
>
2012 Memorial day gifts
---
Now the following isn't unique gifts, it may be more like party ideas...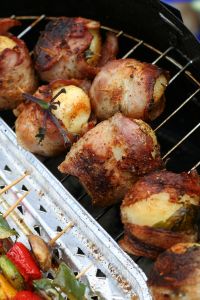 Yeah, the stars & stripes napkins, cups etc. Maybe...um... what would be for this kind of somber event. Something cheerful like a red, white & blue fun cupcake sale donations go to veterans or the military. Great day too for a lemonade stand! Or any other charitable function that could be fun & for a great cause. A benefit BBQ with suggested donations. Perhaps invite a radio station or DJ to join in the festivities or any other organization perhaps a representative to be there to help. Especially if the Memorial Day charity event is to benefit the organization.
Still getting my cues from Memorial Day 2012 for perhaps this years fun. Ok what people did Memorial Day 2012 when it came to shopping? So there I went... looking at some videos: Ohh I forgot! Beach season, a new bathing suit, for mostly women, because would be nice too! A new grill! Movies: there is Gift cards for movie & a dinner. Also new garden decor, lawn mowers pretty much like this year.

---
Unique gifts use an the other hand: How about a custom bathing suit fitters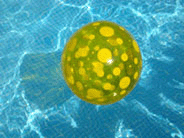 To find the perfect bathing suit to make your body look perfect bodily flaws covered Try:
Swim Suits for All – www.swimsuitsforall.com
Swim Outlet – www.swimoutlet.com
Hot Summer Beachwear – www.hotsummer.com.au is exactly what I've been looking for. Though located in Australia I'm sure being the world wide web you can get in contact with someone.
--Replace Media net code Here---
Best Grills for 2012?
If you're really industrious, as I've seen here build your own BBQ grill! Ok for some grillin eye candy for you guys here Check out these 30 BBQ Grills!!!
 @  www.refinedguy.com/2012/06/18/30-badass-bbq-grills/ they so capture my heart & my imagination!(and I'm a girl). Very imaginative, totally going to get at least one if these unique grills.
---
Lastly lawn mowers! Um?
 I would prefer if I had a lawn, something colorful of a yellow & green variety. Other people may like what's under the hood as well as looks. If you are an expert & you know what its is to own lawn mowers that's fine. If your not an expert (like me) and are a first time buyer than this place is perfect for you! I don't want to pretend to be a know it all in this subject so I'll employ the experts – www.Sears.com/Lawn-Mowers/ the lawn care experts at Sears has been recommended for great care in lawn products, customer service is fast, lot of positive feed back from satisfied customers.
Onward to Memorial Day 2013.
See the Unique Gifts Blog for up to date holiday news for party ideas, unique gift ideas and shopping. What's in Memorial Day 2012 will also count for 2013. Also a plus more new latest gadgets, trends and fun for the summer. Memorial Day 2013 is months away but get ahead of the latest things going on right now & save some money too.
---Replace media net ads here---
---
Home Page

>
Gifts for all Holidays
>
2012 Memorial day gifts
---