Beautiful Unique Palm Sunday palms for Unique Gifts.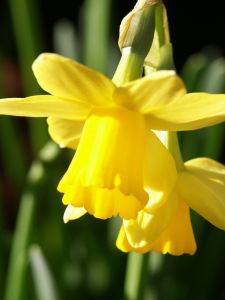 I had an idea do I've decided to write about unique Palm Sunday art. Here was my inspiration. Yesterday I was rushing around trying to do a task here a tasks there. Then I remembered the day before a friend of mine was coming from mass and she had a palm in her hand. I walked into a restaurant and saw a women with a palm in her hand. Then I remember it's Palm Sunday!
Just in case there are some people who don't know what Palm Sunday is about? It's the story about Jesus who rode on a colt of a donkey with much celebration through the streets of Jerusalem. People saying "Hosanna in the Highest!" pulled down palms and laid down covering the road as Jesus ride as he passed by. I can imagine it was such a celebratory moment. People hearing all that Jesus had done, the miracles, the hope of salvation, the opening of the hearts and now they were meeting him in person for the first time. Oh it must had been so exciting to meet Jesus!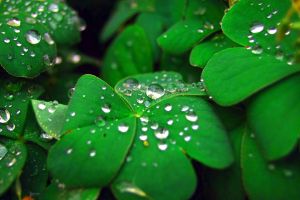 Reminiscing, growing up, on Palm Sunday we would go to St Paul Baptist Church and after a lively celebration given palms to remember how Jesus was to sacrifice his life for the peace of the world

I see my neighbors have shape palms into crosses or have the palm hanged on the rear view mirrors of their cars and others hang it at their door or window. Here I will talk about some palms that I think are very special indeed.

I thought what would make great unique gift ideas was to find lovely ways to use palms.
 I love these examples...
This is a very interesting design. Artistic don't you think? What I like about it is the color gradient to palm green to yellow and then white. The second one on the right is from lighter green to light yellow to white. On a wall, say in the kitchen, makes it a bright & cheery. The light in most kitchens bring out the wonderful spring atmosphere and brightness of Easter.
---
This star palm art could be redesigned to look like the Star of David. Oh it would be great to have a star palm representing Jerusalem. Some people give palm flowers as Christian gifts.
---
I LOVE the roses! Very creative, representing the 'the Rose of Sharon' Jesus Christ with this unique palm.
---
Something to put on a wall, at a door, contemporary as well as a spiritual gifts.

---
Something to put on a wall, at a door, contemporary as well as for Palm Sunday.
For your unique Palm Sunday.
More unique Palm Sunday art was found in this flicker page. The last one I think was especially spectacular! Ant it beautiful?
I'm amazed how people can be so creative with something that eventually most people throw away. If you have palms laid around these pics can be inspiration for your unique Palm Sunday art and great spiritual gifts to give away. These can make be a blessing for someone's life at this time of the season. Now with these beautiful palms there is an incentive to keep them round for longer.
Find decorative palms and also palms used for interior decorating.
---
Home Page

>
Unique Gifts for All Holidays
>
Unique Palms on Palm Sunday