Show Them you Care with these Anniversary Gift Ideas.
Unique anniversary gift ideas are our subject and that is what you'll get! After all this site is about unique gifts. Usually anniversaries are personal and if you are reading this you are a man or a woman who is looking for a personal anniversary gift for your significant other.

On the other hand if you are looking forward to a family celebration like a 25th wedding anniversary, then you are probably of the immediate family, a son or daughter looking for a gift for your parents.

There are various types of anniversaries people celebrate too. One year anniversaries for businesses or celebrating a successful partnership. To reaffirm long time friendships or milestones like high school reunions or college reunions. Somber anniversaries of someones death; or in memory of people who have done important things to make a difference in life.

No matter what, there are different types of unique anniversary gifts; from the unexpected, to the anniversary gift idea that simply say I love you on your parents 50th wedding anniversary. Finally anniversaries to reminisce and reaffirm the partnerships, friendships & family traditions. In searching for the appropriate gift it helps to find the right anniversary gift ideas that complement these special occasions.

Close and Intimate. Set your love on fire.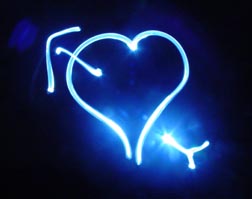 Men! Don't forget your anniversaries. Write it down in a planner if you have to. Woman! Don't expect your man to be psychic; that "if he really loves me he will know what to give me on our anniversary". Your man has a one tract mind, remind him of your anniversary gift ideas, even add affection for reinforcement.

Simplicity is needed. If he associates the type of anniversary gift with affection hugs, kisses, he is less likely to forget. For couples on their anniversary an evening of dinner, dancing or a live performance is what usually happens then topped off with romance. There is also a vacation destination on your anniversary, a time at the spa for couples, a road trip to a beautiful cabin for a weekend getaway are some examples.
Gifts should complement the person that they are. Here are some suggestions:
tip a): The Joyous Boy Inside That is your Man.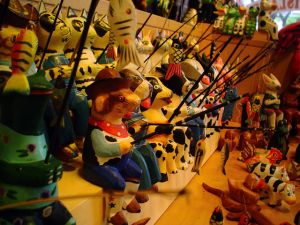 When buying anniversary gifts for him be practical about it. It always works. Unique anniversary gifts for men should be a gift that can be used when they go to their favorite places. The golf course – personalized golf equipment. Fly fishing – A pro quality finishing rod or tackle set. The pool hall – a personalized cue stick set. Favorite sporting event – Autographed Vintage sneakers, clothes, etc.

Once again for men an anniversary gift that they can use for the places they go to. Ask yourself these questions: Where dose he like to go? Then ask: What gifts that he could wear, buy, use etc., for his favorite places to be? These are some unique anniversary gift ideas for men. There are also the traditional standbys you can put a unique twist on.
tip b): Unique Gifts for Women. No Fuss.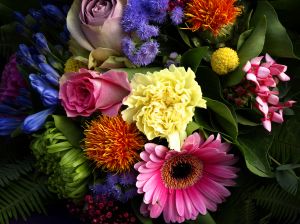 For men who have places to go & a gift to use for the place to go. For Women something nice to wear & a place to show off what's she's is wearing. In an intimate celebration the woman wants to feel like a celebrity. Jewelery, a beautiful outfit, a  trinket on her wrist, a beautiful jacket or fur coat. To go with a night on the town, a weekend vacation, or Hiring a culinary chef for a special romantic dinner at home.

It's her  special day (as well as yours) so make her feel special. Intimacy no matter what the budget is what she wants.

Other alternatives besides hiring a culinary chef are to do chores for the day. Doing other favors for her are doing for her the things that she has been meaning to get or to do; but neither has the time or the money.

Consider the above anniversary gift ideas; are there beautiful quality and less expensive alternatives? No matter what the budget that will make your anniversary a delightful memorable one.
So Mom & Dad are having a 25th wedding anniversary...
Or a 15th...Or 50th anniversary. What to give for the people who has given you love, guidance, understanding and support throughout your life? The obvious idea would be something that will commemorate your parents and their love for each other.

It could be something especially made by a professional for the special occasion. Like a hand carved crystal picture of the wedded two rimmed in 14 karat gold. Or something that the family members can do together to later present to on their wedding anniversary. Like a beautiful video montage.
All in an unconventional way of course, after all we are talking about unique anniversary gifts. Like commemorative anniversary wedding bans inscribes with poetic words. There are many classic love poems that show how much they love each other. Anniversary gift ideas can also be fun, kooky, & spontaneous if that's what your parents are ready for.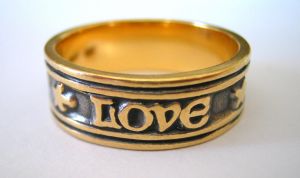 Also paying for a nice weekend in a resort, cabin or spa for the two can be a wonderful gift. And the couple could use a break now and then. A his & hers anniversary cards each with it's own gift card to their favorite places to present to them. As always keep in mind of the personality of the couple or if they are ready to give them the unexpected. The anniversary celebration can take place at a comedy club. Maybe a family roast!
Commemorative Anniversary Events....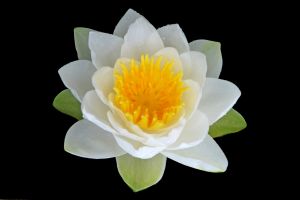 Are to celebrate milestones in other areas of life. Anniversaries for surviving the first year of business. Anniversaries for years of successful business partnerships. To reaffirm long time friendships.

To remember a time which change all of your lives. To be bonded and have in common events which shaped all of your lives. Anniversary gift ideas are inspirational in commemorative occasions. Designed to give comfort, or inspire for a better future.

Gifts would be commemorative plaques, planting a tree or sacred plant in memory. Having a time capsule ceremony. A gift for everyone.  Commemorations usually would be social gatherings of family, friends, or people who have something in common. Whether happy or sad commemoration anniversary gifts are something everybody can enjoy and share.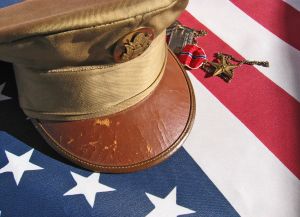 Rarely are these personal but they can probably be present to the person in a memorial service; whether a business anniversary, a personal milestone of achievement or event. Of course words of encouragement and moral support should go along with the gift.
Final Details about "Unique" Anniversary Gift Ideas.
If you feel the specific need to be kooky, unexpected, or just plain wild. Here are ideas based on whats been addressed earlier. In romantic wedding anniversaries: For men - The latest digital device for his favorite hobby. For women – A genuine sea glass necklace are examples. 

For gatherings celebrating wedding anniversaries – An example would be a wedding anniversary wreath communicating their years together, and for times together and remember events past.

Business anniversaries, partnerships and others. Small tokens given e g: cufflinks or broaches. In a somber event or in memory of a inspiring person. Giving out beautifully embossed cards with inspirational poems.

Anniversary gift ideas are pleasing to the eye even when they are on a budget. In the gift shop directory there are great stuff and gift ideas. Many at reasonable prices for intimate occasions for two or for gatherings where everyone is included.
---
Home - Unique Gifts Blog - Gift Ideas - Fun Celebrations - Shops - Birthdays - Weddings - Anniversary - Cats - Dogs - Home Decor - Garden Gifts - Baby Gifts - Gifts for Kids - Christmas - $-Savers - Geri's Specialty Gifts  - Contact Us! -  About Us
Other Sources for Anniversary Gift Ideas:
| | |
| --- | --- |
| No links Yet | No Links Yet |